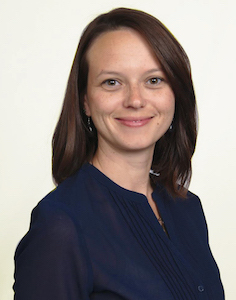 Amanda is a Licensed Marriage and Family Therapist  in the state of Kentucky. She earned her BA in Psychology and Art History from the University of Arizona and went on to obtain a Master of Science in Marriage and Family Therapy from California State University, Sacramento. Prior to relocating to Louisville, she worked as a teacher and counselor in Oakland, CA. In addition to her private practice work she is the project coordinator for Mental Health Month in the Ville, a city wide celebration of mental health in Louisville. She also loves to host workshops and present on mental health topics including: self care, mindfulness in the workplace and improv for anxiety.
As a counselor Amanda uses a strengths-based approach and works collaboratively with each client to ensure their success. She believes in meeting each client where they are and using an eclectic blend of techniques that best meet the client's needs. She has attended trainings on Mindfulness Based Cognitive Therapy, Nutrition and Mental Health, Internal Family Systems, Somatic and Hakomi Therapy, Emotional Freedom Technique, Family Sculpting, Trauma and more. In her work with couples she has completed the Level 1 Gottman Training.
Amanda has experience in working with adults, children, couples and families facing a variety of treatment issues including, but not limited to:
Depression
Anxiety/Childhood anxiety
OCD
Grief & Loss
Infidelity
Phase of Life Changes
Trauma
Non-traditional relationships
Self esteem & Identity
She will also be hosting a workshop for women on Jan. 18th, 2020 to help increase self love, self care and self compassion.